~ Your One Stop Shop for Dueling Piano Entertainers ~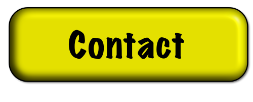 ~ MARK ~
Mark is a graduate of Stephen F. Austin State University in Nacogdoches, TX where he studied music. While his primary instrument was trumpet, he caught the piano bug watching a friend playing at a piano bar. A year later Mark started playing piano at the world famous Pat O'Brien's in New Orleans. Since then Mark has played in dueling piano bars all across the country. As the owner of Piano Punch he aims to bring the best of all those piano shows to Texas and the surrounding states.

~ KEVIN ~
Kevin studies music at both University of North Texas and University of Houston. In addition to piano, Kevin is accomplished on drums and guitar as well. While he is a regular member of Blazing Pianos, he also has a jazz combo (Swoon) and fronts his very own Texas Country band (Kevin Charles and Truckers Choice).

~ Mateo ~
Mateo grew up outside of Austin, Tx in a small town called Bastrop. He plays multiple instruments including piano, bass, drums and especially the synthesizer. He has worked as a house player in many famous piano bars like "Howl at the Moon" and "Willie D's" Mateo also has spent time free-lancing across the country playing in many other top Dueling Piano bars.




~ ROBERT ~
Robert is a graduate of Sam Houston State University in Huntsville, TX where he played drums in the university jazz ensemble . In addition to drums he has played piano all his life. He currently plays keyboards in his own local cover band Main Street as well as several other country bands in the Houston area. Among Robert's many talents, he is also an accomplished sound engineer.



~ DON ~
Born and raised in Louisville, KY carrying a heavy repertoire of classic mainstream and underground hits from all genres and decades. studied and proficient at piano, drums, and bass for 20 yrs, and performing for audiences since the age of 15. Possessing a talent for pleasing audiences of any demographic, always yielding a happy crowd, no matter what the adversity. Veteran dueling piano player that has traveled and entertained audiences across the US and abroad.