~ Your One Stop Shop for Mobile Dueling Piano Entertainment ~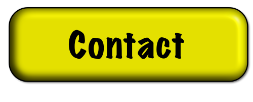 Have you ever been to a Dueling Piano bar and thought, "I'd like to have that at my party?" This is exactly what Piano Punch specializes in doing!

We take all the elements you love about the piano bar and bring it to you. When you book Piano Punch You get two pianos (piano shells with electonic keyboards inside), Drums, Lights and sound included. We never upcharge for what we feel should be included with a profesional show.

What makes Piano Punch so unique?
All Request Format
You and the audience request the songs and Piano Punch plays them. We know a vast array of songs, from every type of music spanning across the decades. Everyone will enjoy country to pop to disco to rock-- whatever you prefer.
Humor

A typical Dueling Piano show is filled with laughs where the piano players use improvisational skills to create a humorous environment. Piano Punch uses the same techniques to provide a fun-filled show.
Audience Participation

Your singing, dancing, clapping, and more, will allow you to become a part of the show. Piano Punch may even call up your friends to have a little fun on stage.
High Energy

The format is fast-paced, with one song right after another. As you and the audience get involved, the energy level is elevated, the atmosphere becomes lively and the fun will last throughout the night.
All Encompassing

Piano Punch is not just a musical act. It's a DJ, MC, Comedy Act, Show Band, and karaoke Machine all rolled up into one exciting package. That's Right! We take the traditional all-request format that you love so much when going to your favorite piano bars. We then add in some humor while involving the audience with the very songs that they request. Can it get any better than this?