~ Your One Stop Shop in Texas for Mobile Dueling Piano Entertainment ~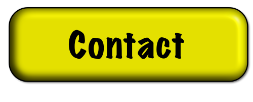 Why Would You Pay More Than Necessary For Dueling Pianos ?


Some Dueling Piano companies will make statements similar to, "If you pay less, you have to question what you get." It is almost like a scare tactic used to convince you to pay higher prices for the same show.

So how can Piano Punch offer the same show for so much less? The answer is ridiculously easy;
Less Overhead!


What you pay for with some companies that drives the price up:
~ Office Staff ~
The bigger national companies often have office personnel to handle payroll, contracts, scheduling and more. When you are dealing with clients all over the country, it is only natural to need more staff to keep up with it all.


~ Travel ~
When you are bringing in entertainers from around the country, you have to pay for the flights, rental car and lodging. The fact is there are many amazing entertainers all over Texas, Oklahoma, Arkansas, and Louisiana. By using the best entertainers closer to the venue, you easily save $800 or more in airfare alone.


~ Agency Fees ~
In addition to the money going to the players, the company booking the gig also needs to make money. A typical agency fee is 20%. There is absolutely nothing wrong with this practice. You can, however, save this fee by dealing direct with Piano Punch .


~ Equipment Storage ~
In order for a company to operate nationally, they must have a lot of equipment stored in key locations all over the country. Some actually have trucks left in airport long-term parking while others have mini-storage units to keep the gear in. This means the company needs to pay these fees to store the equipment for the next time there is a gig in any given region. This cost is passed on to you, the client.


~ Tips ~
Tips are a gratuity. Piano Punch will NEVER insist on tips at a private party. While they are appreciated, they are never expected. Be careful of hidden charges from companies who demand to be tipped up front. We do not put tip jars out at a party unless we are using it as a fund raiser. We feel the practice of demanding tips upfront in lieu of tip jars on the pianos is completely unethical!

Piano Punch uses regional players to avoid the airfare fees. If you have a special request for a particular player, we can always contact them and see if they are available. In that instance, we will pass on the airfare. We do not maintain a fleet of storage to charge you. We do not maintain an office staff. We can often save you $1500 or more on any given gig!